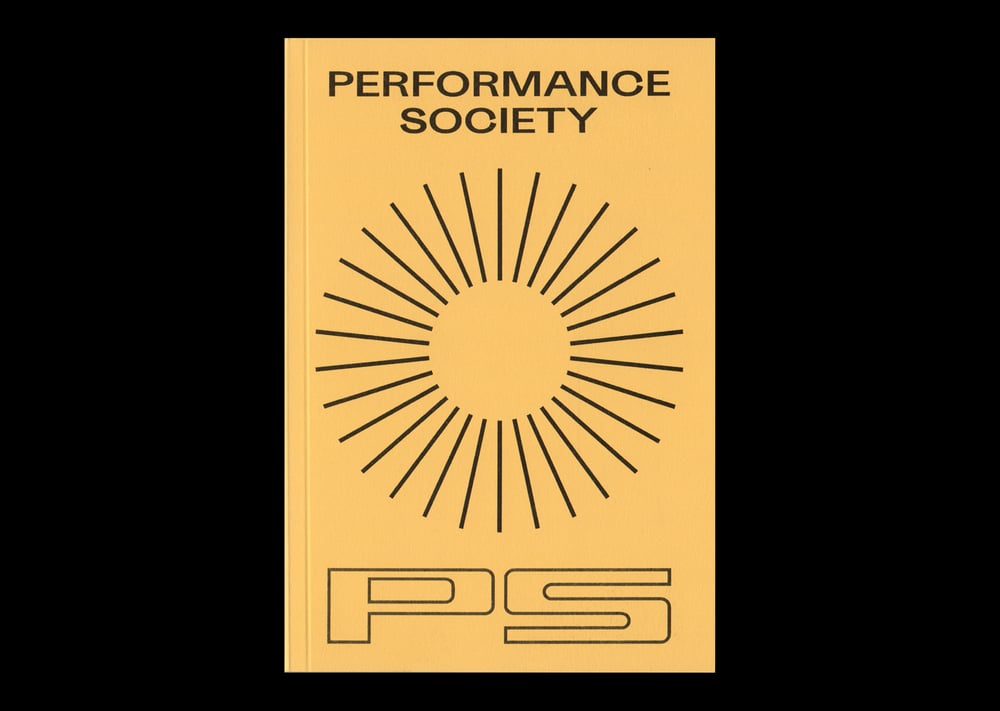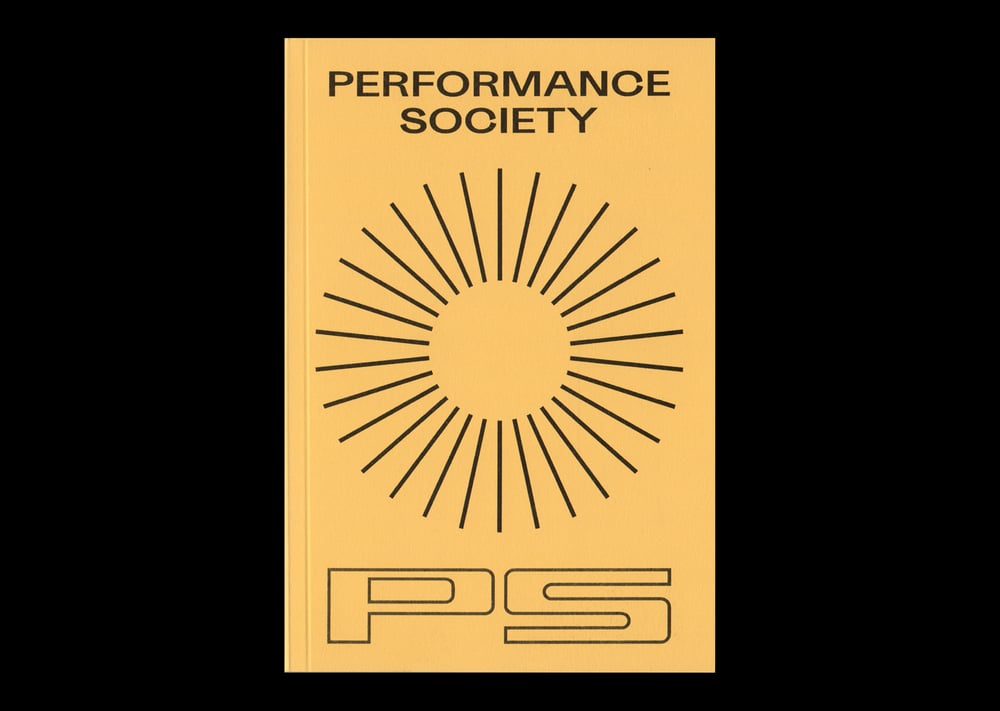 Performance Society
£20.00 / Sold Out
'Performance Society' is a compilation of critical and performance writing on Performance.
Experience has moved to the centre of cultural, economic and political action. Technology, its catalyst. Fantasies, Feelings and Fun, its currency. Postdigital selves enact the Aesthetics of Existence. Art as Life. Work as Play. Sign as Reality. Welcome to Performance Society.
Artists and designers revisit notions of performativity and myth-making in relation to contemporary society and current affairs, drawing new parallels between theatre, performance art and graphic design.
Contributors: Vicky Carr, Jack Clarke, Karolina Cialkaite, Loes Claessens, Georgia Cranstoun, Josiah Craven, William Fairbrother, Jurate Gacionyte, Léa Gallon, Paul Haworth, Lars Høie, Tom Joyes, Halima Olalemi, Elisa Raciti, Jakob Rowlinson, Alberto Ruiz Soler, Tereza Ruller, Oliver Smith, Kirsten Spruit, Merve Ünsal, Bryce Wilner
Edition of 250
Single colour risograph
290 pages
130 x 195mm (5.12 x 7.68 inches)
Softcover
English
ISBN 978-0-9573509-4-6
Edited and designed by Yvan Martinez and Joshua Trees